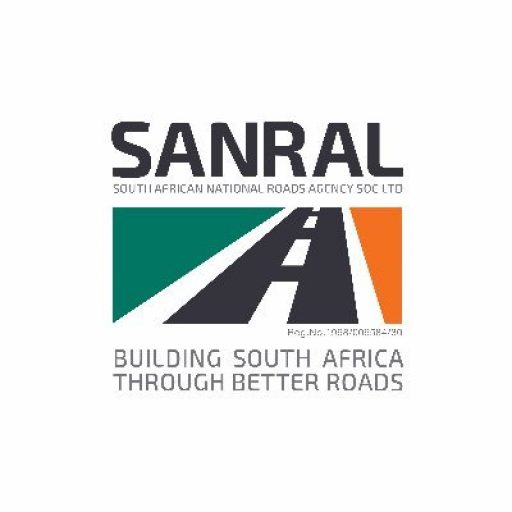 MEDIA RELEASE
Construction begins on R1.9bn N3 upgrade from Murray Road (Gladys Manzi Road) to New England Road Interchange
KwaZulu-Natal, 8 November 2023 – Motorists travelling on Section 3 of the N3 between Gladys Manzi Road and New England Road Interchange will experience traffic disruptions as major construction and upgrading of the route has begun.
The R1.91-billion project is expected to take 44 months, according to the South African National Roads Agency SOC Limited (SANRAL).
Construction on Gladys Manzi Road (km 5.9) to New England Road Interchange (km 9.0) will upgrade the existing cross-section of the N3 from two northbound and three southbound lanes to four northbound and five southbound lanes per carriageway.
SANRAL embarked on a three-month mobilisation period which included community engagements and procurement planning for targeted enterprises. These were concluded on 19 September 2023.
"Motorists and road users are advised that the impact of the construction on traffic will be significant," said Hugh Brooks, SANRAL's Eastern Region Project Manager.
"We will endeavour to always keep a four-lane single carriageway shared by both the northbound and southbound traffic within the project limits. A two-lane traffic flow in each direction will be maintained on the N3, with minimal disruption to the traffic once traffic control measures are in place."
Traffic accommodation would commence immediately and continue for the duration of the project, he added.
"Traffic will be accommodated safely on alternative routes when major incidents occur within the construction zone. We appeal to road users to note and comply with the advance warning signs and speed restrictions when travelling past the construction work zones.
"To prioritise the safety of both construction workers and road users, the speed limit along the route will be reduced to 40km/h for heavy vehicles and 60km/h for light motor vehicles during construction. Motorists are encouraged to plan their trips accordingly and to make provision for the additional travel time."
Constructing the two new carriageways in a way that had the least impact on the travelling public required the division of the project into three distinct construction phases that can be summarised as follows:
N3 Section 3 km 7.3 to km 8.9 both northbound and southbound, including widening of N3 southbound slow lane, northbound slow lane and median. Ramps associated with the upgrade are included.
New link road from Market Road km 1.18 to km 1.68 (500m) to Cleland Road east of interchange.
Market Road CBD to Alan Paton Drive.
Upgrading of Market Road west of N3.
Upgrading of Cleland Road from Murray Road to Mkondeni Spruit.
Upgrading of Gladys Manzi/Murray Road including bridge approaches.
Maintenance work on Washington Road.
Phase 1: Structures 
New Market Bridge km 6.752 on N3.
Widening of Market Road rail bridge.
Market Road bridge over Cleland Road.
Cleland Road culvert demolition and construction km 0.700.
Extension of existing culvert under Market Road Interchange Ramp A.
Murray Road Overpass (Gladys Manzi Bridge).
Epworth Underpass bridge and IC culvert extensions.
Blackburrow Bridge over N3.
Phase 2: Roadworks
N3 Section 3 5.9km – 8.6km SBC widening, including median and fast lanes.
N3 Section 3 5.9km – 8.6km NBC widening, including median and fast lanes.
Upgrading of Washington Road.
Upgrading of Blackburrow Road.
Phase 3: Finishing  
Electrical works, gantries and landscaping.
Initial stages of construction will consist of major maintenance work along the N3 and the alternative routes, as well as work within the greenfield sections. The patching, milling and asphalt overlays on the alternative routes will commence from November 2023 until July 2026, and Stop/Go restrictions will be in place. The maintenance work on the N3 will commence in early January 2024 and conclude in December 2024.
Work to be carried out on the 3.10km stretch of the N3 route concerned will include:
i. Accommodation of traffic.
ii. The existing cross-section of the N3 will be widened from 2 (NB) and 3 (SB) lanes to 4 (NB) and 5 (SB) lanes per carriageway. This will result in an average increase in surfaced width from 10.4m per carriageway to widths of between 17.4m and 21.1m per carriageway.
iii. The construction of new bridges and demolition of existing bridges. Eight bridges are included in the construction.
iv. Maintenance on various provincial roads, including patching, asphalt overlay and gravel wearing course. These roads will be used as alternative routes during incident management.
v. Additional access to the east side of the N3 will be provided by a new link road from the interchange to join Cleland Road.
vi. The layout of Epworth Interchange, while generally unchanged, will be improved in terms of how traffic from the interchange accesses the N3 and Market Road.
vii. Full reconstruction of the N3 pavement layers, with a Continuously Reinforced Concrete Pavement (CRCP) base.
viii. The construction of a concrete median barrier between the carriageways.
ix. The N3 southbound carriageway will be realigned both horizontally and vertically to allow for improvements to the Epworth Interchange.
x. The relocation and accommodation of services.
xi. Stormwater improvements along the N3 carriageways including pipe crossings, subsurface drainage systems, concrete and earth drains, cut-off drains at cuttings, manholes and grid inlets.
xii. The construction of earthworks, including high fills and large cuttings.
xiii. Stabilising cuttings using horizontal drains, drainage blanket layers, gabions, soil nails and shotcrete.
xiv. Operation, management, finishing off and rehabilitation of on-site material excavations.
xv. Crushing and screening of material.
xvi. Demolition of structures.
xvii. Construction of concrete retaining walls and Mechanical Stabilised Earth (MSE) walls to support cuttings and fills.
xviii. Construction of four major culverts.
xix. Construction of gabions for structural and drainage purposes.
xx. Other ancillary road improvement elements consisting of guardrails, road sign gantries, road signs, road markings, road studs, median barriers, stock-proof, and security fencing.
xxi. Landscaping.
xxii. Market Road Interchange is to be upgraded to Diverging Diamond Interchange (DDI).
xxiii. West of the DDI, Market Road will be widened from 1 and 2 lanes per direction to 3 lanes per direction. This upgrade extends up to and includes the intersection with Washington Road (R103) as well as the intersection with Van Eck Place.
xxiv. Gladys Manzi Road existing bridge over the N3 is to be demolished and reconstructed.
xxv. Blackburrow Road existing bridge over the N3 is to be demolished and reconstructed.
xxvi. Cleland Road will be realigned both horizontally and vertically between the new intersection with Market Road and the realigned intersection with Gladys Manzi Road.
xxvii. Gladys Manzi Road and Blackburrow Road will be realigned vertically to accommodate the new bridge overpasses over the N3. Gladys Manzi will be adjusted horizontally to allow for future widening from the current 1 lane per direction to 2 lanes per direction.
According to SANRAL, affected areas are Hayfields, Scottsville, Mkondeni, Epworth, The Meadows, Cleland and Bellevue.
The construction will also impact all motorists who travel to major destinations from Pietermaritzburg, including the Durban Port, Pietermaritzburg Airport and King Shaka International Airport.
SANRAL has also embarked on an extensive communication plan to ensure that the public is fully aware of the N3 upgrade and various considerations to reduce travel time over the next 8 to 10 years.
SANRAL has suggested that during the period of the construction the following alternative routes to the N3 are considered for use by motorists:
• R103 / R56 / Alexandra Drive.
• R103 / Washington Road.
• R103 / Ritchie Road.
• New England Road.
• Alan Paton Road.
• Market Road.
• Cleland Road.
• Blackburrow Road.
• Gladys Manzi (Murray) Road.
• Pope Ellis Drive.
"SANRAL would like to apologise to all motorists and road users for the inconvenience caused due to the necessary upgrades and realignment. Safety and security for all road users is the ultimate priority of the agency and we will ensure that we keep the disruptions at a manageable level," Brooks said.