Welekazi Ndika, the recently appointed Stakeholder Engagement Coordinator, joins SANRAL's Southern Region with the intention to help people in need.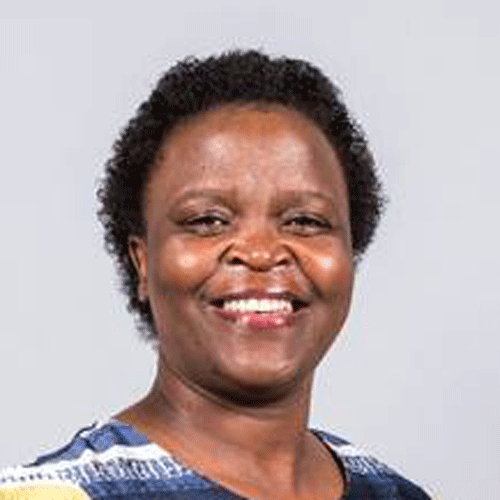 Welekazi Ndika, the recently appointed Stakeholder Engagement Coordinator, joins SANRAL's Southern Region with a wealth of knowledge and experience.
"We look forward to working with Welekazi. Her duties in stakeholder engagement play a key role in supporting stakeholders and project managers to deliver a number of community engagement initiatives," said Mbulelo Peterson, SANRAL Southern Region Manager.
Her ability to communicate to relevant stakeholders about SANRAL's programmes makes her the ideal person to build and maintain relations. Additionally, her role is to ensure the smooth implementation of infrastructure development projects in Eastern Cape.
She also leads and manages the coordination of consultation activities including community information sessions.
A heart of gold
Ndika has a soft spot for helping other people. Born in East London. Ndika has spent 28 years in public service, the first 14 of which was as a high school teacher in Mdantsane.
She has a BA degree from the University of South Africa, an honours degree in social science from Rhodes University, a master's degree in development studies from Nelson Mandela University, a master's degree in public administration from University of Fort Hare and she is currently studying towards her Certificate in Municipal Finance Management.
Yet, despite her many achievements, Ndika remains humble and committed to people. "I believe in staying humble and am committed to assisting needy people in whatever way I can."
Many years spent in public service
In 2006 she joined the Office of the Premier in the Eastern Cape as the Assistant Director for Policy and Planning where she later specialised in strategy development and planning.
In 2008 she was headhunted by Eastern Cape Appropriate Technology Unit (ECATU) where she was responsible for dealing with the development of the five-year organisational strategy, implementation, as well as monitoring the performance of the organisation.
In 2010 she joined South African Local Government Association (SALGA) as the Strategic Support Manager for the Eastern Cape.
"SALGA unleashed great potential within me. It allowed me to engage with various stakeholders and represent municipalities on various inter-governmental relations platforms.
"I was involved in ensuring that SALGA continues to lobby and advocate policy issues for local government. SALGA also exposed me to governance related issues through my involvement in policy development issue discussions which took place between 39 municipalities at both a provincial and national level," said Ndika.