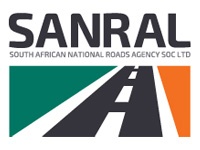 TRAFFIC ADVISORY
CLOSURE OF N3 FROM LYNNFIELD PARK TO ASHBURTON
Pietermaritzburg, 15 June 2022 – The South African National Roads Agency SOC Limited (SANRAL) would like to inform road users that the section of the N3 national road between Lynnfield Park and Ashburton in eThekwini, KwaZulu-Natal will be closed between 7pm today (15 June) and 5am tomorrow (16 June). Traffic will be reduced to one lane.
"The closure will be done because of milling and replacement of the road surface upgrade on this section of the road," said Jason Lowe, SANRAL Eastern Region's Project Manager.
"We also appeal to road users to reduce their speed to 60km/h as indicated on the construction site. We also urge motorists to plan their trips accordingly as there will be traffic delays for up to one hour," added Lowe.
SANRAL apologises to road users for the inconvenience that this may cause.