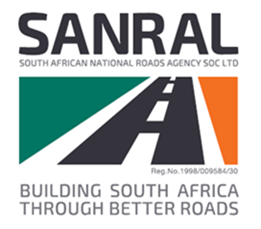 TRAFFIC ADVISORY BLASTING ON THE N3 NEAR THE CAMPERDOWN OVERPASS BRIDGE
Pietermaritzburg – 23 January 2023 – Blasting will be carried out on Wednesday, 8 February 2023, at 15h00 to remove rock outcrops encountered near the Camperdown Overpass Bridge, the South African National Roads Agency SOC Limited (SANRAL) has announced. This forms part of the ongoing N3 upgrades from Cato Ridge Interchange to Dardanelles.
"Rock outcrops need to be removed through blasting, for the construction of the stormwater system as well as the pavement layers. Rolling closures will be used on the N3 in both directions between Umlaas Rd Interchange and Cato Ridge Interchange, to minimise the delay of the traffic on the N3 during blasting," said Mohamed Parak, SANRAL's Eastern Region Project Manager.
Temporary road closures in the vicinity of the Overpass Bridge will be erected on the R103, and the on-ramps at Cato Ridge Interchange and Camperdown Interchange will be temporarily closed during the blast. The road closures should not delay traffic for more than 10 minutes.
"All closures shall immediately be removed as soon as the site of blasting has been declared safe," said Parak.
The speed limit along the route has been reduced to 80km/hr to improve safety of the construction team and road users. Lane closures to permit construction vehicles from safely entering and exiting the work zone, can be expected at night and the public will be informed in advance of such activity.
Delays are expected as a result of the reduced speed limit. Motorists are urged to plan their trips carefully and to be vigilant along the road during their travels.
"We appeal to road users to note and comply with the advance warning signs and speed restrictions when travelling past the construction work zones and apologise for the inconvenience this may cause," said Parak.