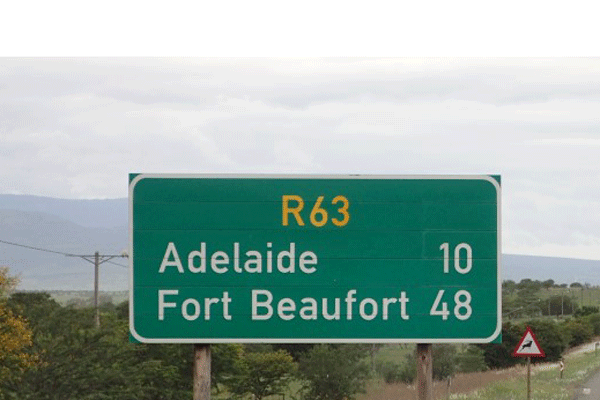 The R49-million periodic road maintenance project on the R63 between Adelaide and Fort Beaufort in the Amathole District Municipality, Eastern Cape, by the South African National Roads Agency (SOC) Limited (SANRAL), has been completed.
Prior to the upgrade the existing surface was showing signs of chip loss as well as localised surface and base failures.
Mbulelo Peterson, SANRAL's Southern Region Manager, said: "We are pleased to announce a durable, waterproof, skid resistant and all-weather road surface for motorists and safer conditions for pedestrians."
Major works on this project included base, rut and surface repairs, sealing of cracks, sealing the surface with a new bituminous double seal along the rural section and an asphalt overlay through the Adelaide Town portion, replacing damaged fencing, and new road marking and studs.
Community development
As part of the community development part of the project, which reserved work packages for SMEs on lower CIDB gradings, Sanral also repaired kerbs and sidewalks, and constructed pedestrian walkways in Adelaide.
The road agency also constructed safe layby areas near the entrance of Fort Beaufort for vendors operating in the informal economy.
Peterson said: "Until the upgrade of this section of the R63, pedestrians were forced to make use of the surface road shoulder. Now, they have been provided with walkways which separates vulnerable roads users from the motorised traffic.
"A lack of proper periodic resurfacing would have resulted in the asset requiring expensive and premature rehabilitation. Our resurfacing programme will prohibit the ingress of moisture into pavement layers and as a result the life of this asset will be preserved."
During the project, Sanral empowered and developed individuals from local communities through 12 training and skills development workshops with a combined value of R256 441,68.
The workshops included construction skills such as brick paving, kerb laying, and road marking as well as business skills such as enterprise development through tendering, among other things.
In terms of targeted labour employed, the youth and women empowerment participation goals achieved on this specific project, were 30% and 37% respectively while 80% of targeted enterprises participating were woman-owned enterprises.