We are firmly on the road to transformation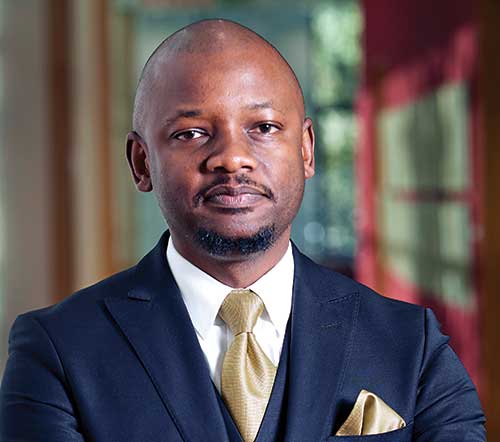 SANRAL has entered its third decade with a fresh mandate and vision and clearly defined strategic objectives.
In recent months we have taken watershed decisions that will determine the agency's future trajectory and position it as a catalyst for economic growth and social stability in the country and on the continent of Africa. Horizon 2030, the agency's long-term strategy, has confirmed its reputation as a progressive entity within
the South African public sector and a leading agency in the fields of engineering, construction and road management in the global environment. This was recognised when the agency was presented with the Visionary Client of the Year award at the CESA Aon Engineering Excellence Awards 2018.
In tandem with Horizon 2030 we also published the Transformation Policy, following an extensive process of consultation with communities and stakeholders country-wide.
It recognises the role that SANRAL can play in the transformation of the engineering and construction sectors through our contract and supply chain processes. We have set clear and unambiguous targets for the participation of black contractors, professionals and suppliers in all projects commissioned by SANRAL.
In the past year, our organisation has completed a number of milestones and successfully delivered projects on all routes on the national road network.
On the N2 Wild Coast Road, we started with the construction of two world-class bridges that will accelerate economic development in some of the most marginalised districts of the Eastern Cape.
Between Olifantshoek and Kathu we are making major improvements to the N14 – the vital transport artery that connects the Northern Cape to the rest of the regional economy. Just north of Durban, we completed upgrades to the Mount Edgecombe interchange on the N2 – a project that will no doubt, stimulate the future growth of the tourism and agricultural sectors along the eastern seaboard.
The agency was presented with the South African Institution of Civil Engineering (Saice) Durban Branch Award for Technical Excellence in Construction for the interchange – the latest in a number of awards this interchange has recieved.
Our engineering achievements stand as monuments of brick, mortar and concrete across the 22 214km of the SANRAL network. But our impact on the country stretches much further through our investments in research and development, our bursary and scholarship programmes and our commitment to the empowerment of small and medium enterprises.
As we review the past financial year, there is ample reason to celebrate the contribution of SANRAL in making transport the heartbeat of the country's economic growth and social development.
Skhumbuzo Macozoma is the CEO of SANRAL